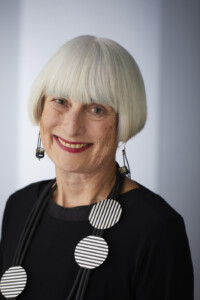 Gail Rice About Me
I am a registered psychologist working with adults, individuals and couples at my clinic in Balmain, a few kilometres from Sydney's CBD. Since 2007 I have also run writing workshops in Balmain.
I provide support for people facing major life changes such as:
divorce

separation

redundancy

addiction

trauma

illness

grief
I also work with clients who just 'feel stuck', 'lost' or are looking for a new direction in life.

I am committed to offering clients individual support using evidence- based practice. I work with each person to build on their unique strengths, focus on their goals and reframe their past and present difficulties. My aim is to help them to live more fully in the present and create a fulfilling life for the future.
I use a variety of therapeutic approaches in my practice including:
Acceptance and Commitment Therapy

Emotional Focused Couples Therapy

Dialetical Behaviour Therapy

Solutions Focus Therapy

Narrative Therapy

Cognitive Behaviour Therapy
I am passionate about mindfulness, self-compassion and expressive writing as therapeutic tools. These approaches have proven effective in treating a range of issues including anxiety and depression.
Apart from my one-on-one work and work with couples I also offer a range of writing workshops in Balmain
Career history
Before becoming a registered psychologist I worked as a counsellor, facilitator, teacher, business consultant, community education developer and marketing manager (TAFE). Since 2000 I have run my own consultancy business, Intofocus Communication.
My entire working life has involved working with organisations and individuals in transition. The one constant in all of my work is the desire to help people and organisations manage change and to see it as an opportunity to discover what it is they really want, and need, to thrive.
Work history
Registered Psychologist
Bereavement counsellor at St Vincents Private Hospital

Psychologist working with individuals at risk of self-harm and/ or suicide. I developed and delivered Dialectical Behavior Programs (DBT) for these clients at St Vincents Private Hospital.

Private practice since 2007
Counsellor
Employee Assistance programs EAP

Outplacement Counselling

Workplace coaching

Ethics Counselling/Consulting with St James Ethics Centre
Facilitator/Educator
Developed and delivered training to a range of community groups (TAFE)

Training with Ernst and Young, St James Ethics Centre and in private consultancy work.

From 2007 on I have developed and ran a range of expressive writing workshops, that have been held in Balmain.
Membership
Member of The Australian Psychological Society (MAPS) and a member of the Buddhist interest group in APS

Qualifications
Master Social Health (Macquarie)
Post Grad Dip Psychology (Macquarie)
BA Psychology (Canada)
Post Grad Dip Adult Education (UTS)
Post Grad Cert Communications – Writing (UTS)
Post Grad Cert Marketing (Charles Sturt)

Additional Training
Certified Instructor in Journal to the Self ®*
Acceptance and Commitment Therapy
Narrative Therapy
Self Compassion – 5-day workshop**
Emotionally Focused Therapy for Couples – externship**
* Center for Journal Therapy based on the work of Kathleen Adams
**International Center for Emotional Focused Therapy with Sue Johnson
*** Mindfulness Self- Compassion with Chris Germer