Writing Workshops
Are these workshops for me?
I feel stuck in the past, not happy in the present and/or anxious about the future

I have been through a difficult experience (now, in the past)

I feel I am in transition

I want to explore creative ways to heal myself

I want to learn how to be more self compassionate

I feel depressed, anxious and confused about who I am.
What's the background to the writing workshops?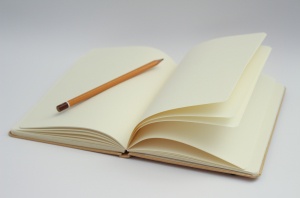 Our lives are rich with stories that define who we are. Studies show that writing about our experiences through safe guided exercises can help heal us. Writing about these key events in our lives can help us heal wounds and make sense of the present or the past.
For decades, researchers have studied how writing our personal stories can lead to behavioral changes and restore psychological well- being. The power of writing as a method for coping with – and understanding- depression, anxiety, stress and trauma has been well documented.
If you want to discover how writing can give you permission to feel, remember, articulate, reclaim and to re-story your life – these workshops will introduce you to a range of writing exercises.
Expressive writing opens up our hearts and minds to the present moment just as it is, not as a postscript to the past or prelude to the future. These writing exercises offer us tools to help us live life to our fullest potential.
These are experiential workshops. While you will be introduced to the basic theory and context of expressive writing, these workshops are about getting your pen moving across the paper through a variety of guided exercises.
My story
I started running writing workshops in Balmain in 2007. They grew out of my own experience using writing to help me through a difficult time over twenty years ago. I later went on to do a Grad Dip in Creative Writing I was particularly drawn to literature on writing as a therapeutic tool, especially the work of James Pennebaker who researched the power of writing, particularly with people who have experienced trauma.
As I began encouraging my clients to use writing in therapy, it was apparent how helpful and inspiring this mode of self-enquiry was. Now, I am fully committed to encouraging others to explore writing in combination with mindfulness and self-compassion as a pathway to well-being.
In 2014 I was accredited as a Journal to the Self Facilitator® from the Center for Journal Therapy in Colorado USA, which qualifies me to facilitate their journal writing workshops. (as at April 2016 the only accredited trainer in Australia).
Initially I ran a six-week program called Re-Storying Our Lives in 2007, that introduced participants to the power of writing and mindfulness as therapeutic tools. This program still runs twice a year.
Listening to the problems clients regularly presented to me in therapy I saw there was the need for specific writing workshops that focused on these common themes – loss, grief, shame, low self esteem and uncomfortable relationships with our bodies.
I now offer a number of focused half – day workshops – Writing Through Shame, Writing About Loss, and Written on the Body . I am offering a new full day workshop in 2016 – Journal to the Self ® which introduces journal writing techniques based on the Journal to the Self Workbook®.
How writing can reframe your life
Our personal narratives shape our view of the world and ourselves and these stories help us define who we are. Writing can encourage a shift in our perceptions, help us find new meaning and re-story our lives.
Join a small group to explore how writing can heal through safe, guided written exercises. Discover how writing gives us permission to feel, remember, articulate, reclaim and re-story our lives. Learn writing and mindfulness skills that help us to live in the moment.
The aim is to experience the ways writing can help you open up to and explore your own story. We will explore the ways your 'story' holds you back or calls you forward. The focus is on the process of writing and self-reflection and will not have to share your work with the group.
The workshop structure
The workshops stand alone, you can do one or all of them and in whatever order best suits your needs. The six week program gives you a grounding in expressive writing as a therapeutic tool and helps you explore your life story in general, particularly by looking at old stories about yourself that are holding you back from living a full life.
The ½ day workshops use similar writing techniques to the six week program, the difference is each workshop focuses on a particular theme which you may wish to explore. The full day workshop introduces you to a range of journal writing techniques.
You May Still Have Some Questions or Comments
I am a private person and don't want to talk about my problems in a group
This is a writing group not a therapy group, you will not be asked to disclose anything about your personal life nor will you will not be asked to read out any of your writing. Discussion in the group will focus on the writing process not the content of what you are writing
I am anxious about being in a group
Gail is an experienced psychologist and facilitator. She is committed to offering you a safe, confidential place to explore your 'story' If you are already working with a therapist these workshops may open up new areas of discovery. For people who are anxious about social situations joining this small supportive group can be a positive step in gaining more confidence.
I have never written, I can't write
This program is open to everyone. No writing experience is necessary, whether you are a novice or an experienced writer these workshops will introduce you to a range of writing techinques, so you can discover what might be helpful for you.
Some comments from past participants:
'Really appreciated the process, thanks for helping me on the journey.'

'Thanks Gail for helping me find my wise self.'

'Gail's broad knowledge, insight and understanding are very valuable

Experience our writing can help us reframe our lives
**Please DO MAKE A PAYMENT until your place in confirmed in a workshop. This will usually be about two weeks before the commencement of the workshop. Once the workshop is confirmed I will forward you banking details and payment should be made at least seven days before the workshop commences.
All of the workshops are held at
Clontarf Cottage
4 Wallace St
Balmain NSW 2041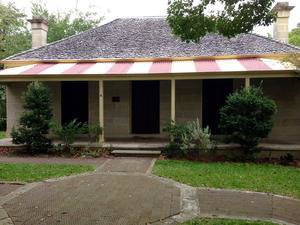 Please note there is unmetered parking in the area and you can also take a bus which drops you off very close to the cottage. It is also a short walk from the East Balmain Ferry dock.
Writing Workshop Calendar